Haptic Technology made by Immersion creates touch feedback on touchscreens and other automotive surfaces. Haptics adds tactile feedback to touch screens making the user experience intuitive and safer in automotive environment for the drivers. 
This demo was built with Immersion's Active Sensing Technology and TDK's PowerHap Piezo Actuator, and the UI was build using Unity.
My role on the project was to design interaction architecture, interaction design, UI design and user experience showcasing advanced haptic effects aimed at users for automotive industry with driver's safety in mind. Please note this was not a showcase of UI design, but rather showcasing variety of haptic use-cases in simple automotive touch screen environment. 
As a lead UX on this project I was collaborating closely with a UX Researcher, hardware and software engineering teams to developed this demonstrator with Immersion's haptic technology using TKD's Piezo Actuator. Various design processes including problem framing, proto-persona, UX Business Canvas, user testing etc were created by the UX team members to accomplish best product in the given time.
This demo has been presented at multiple shows like CES and Tokyo Automotive Show, and has received high praises for its innovative engineering and UX design. 
Why haptics?
Haptics can perfectly complement the audio-visual components of traditional touch surfaces interactions as to simulate the sensations related to the physical counterpart of a digital UI element. That would help the user achieve the intended tasks easier and faster (i.e. less confusion and frustration), and thus increase joy and positive attitude towards the product. 

Haptics and Cognitive load
Haptics can be used to efficiently convey information to the user as the sole sensory channel or in addition to the other channels (i.e. Audio Visual). However, haptics has the advantage of reducing the visual attention load of a driver, and of overcoming the audible noise problem in a car where audio cues can be misinterpreted.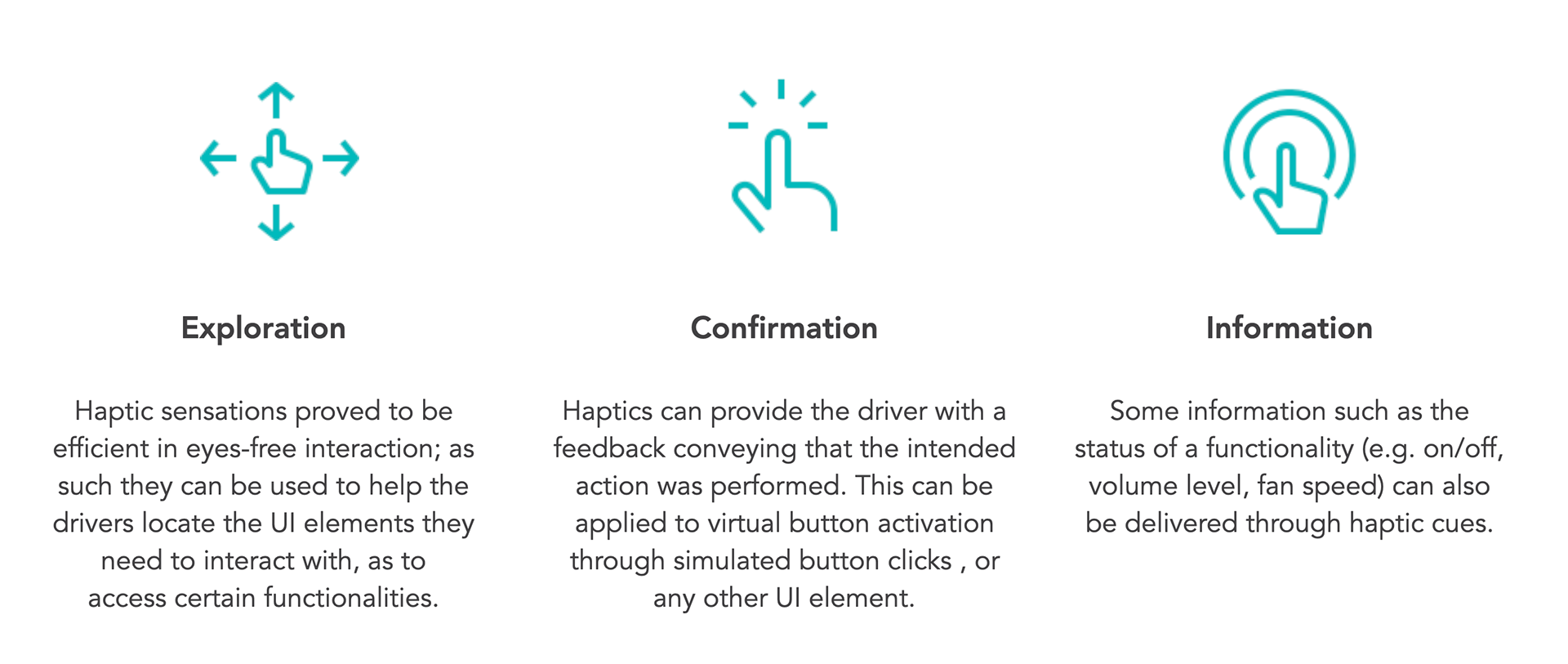 Information Architecture and user flow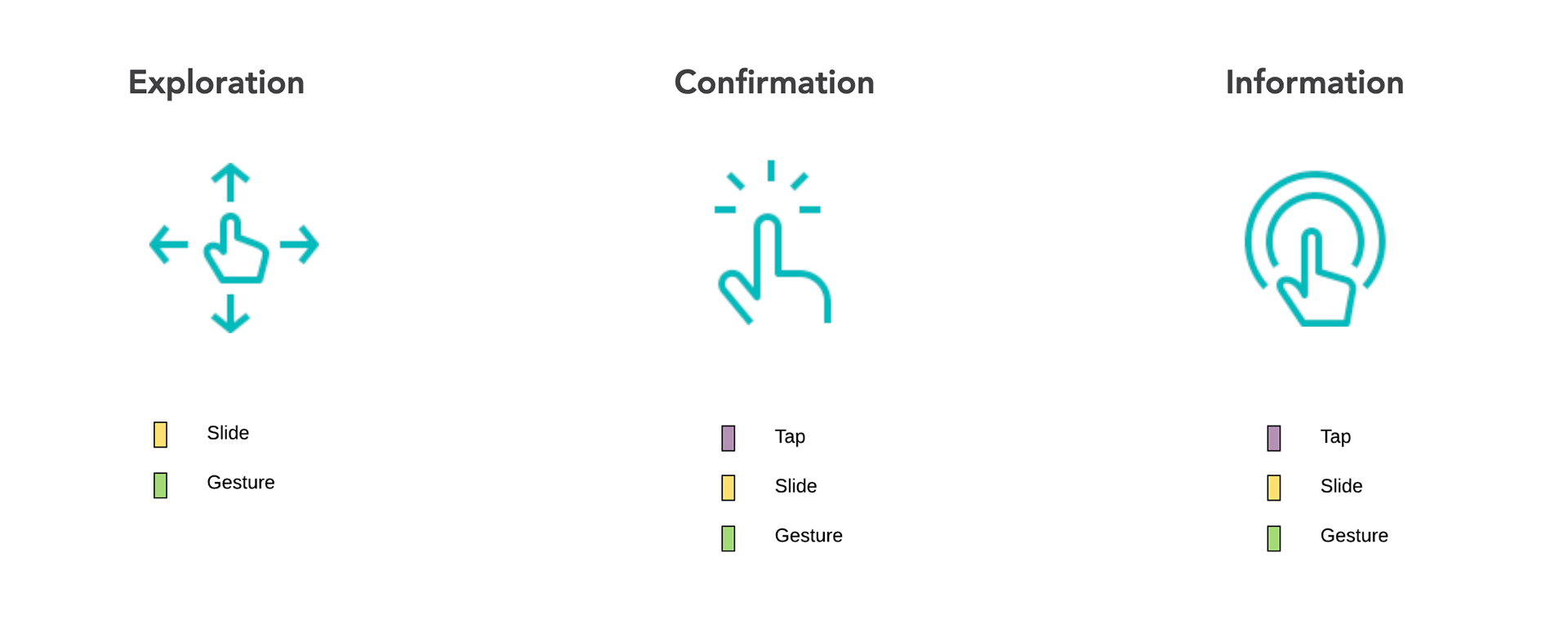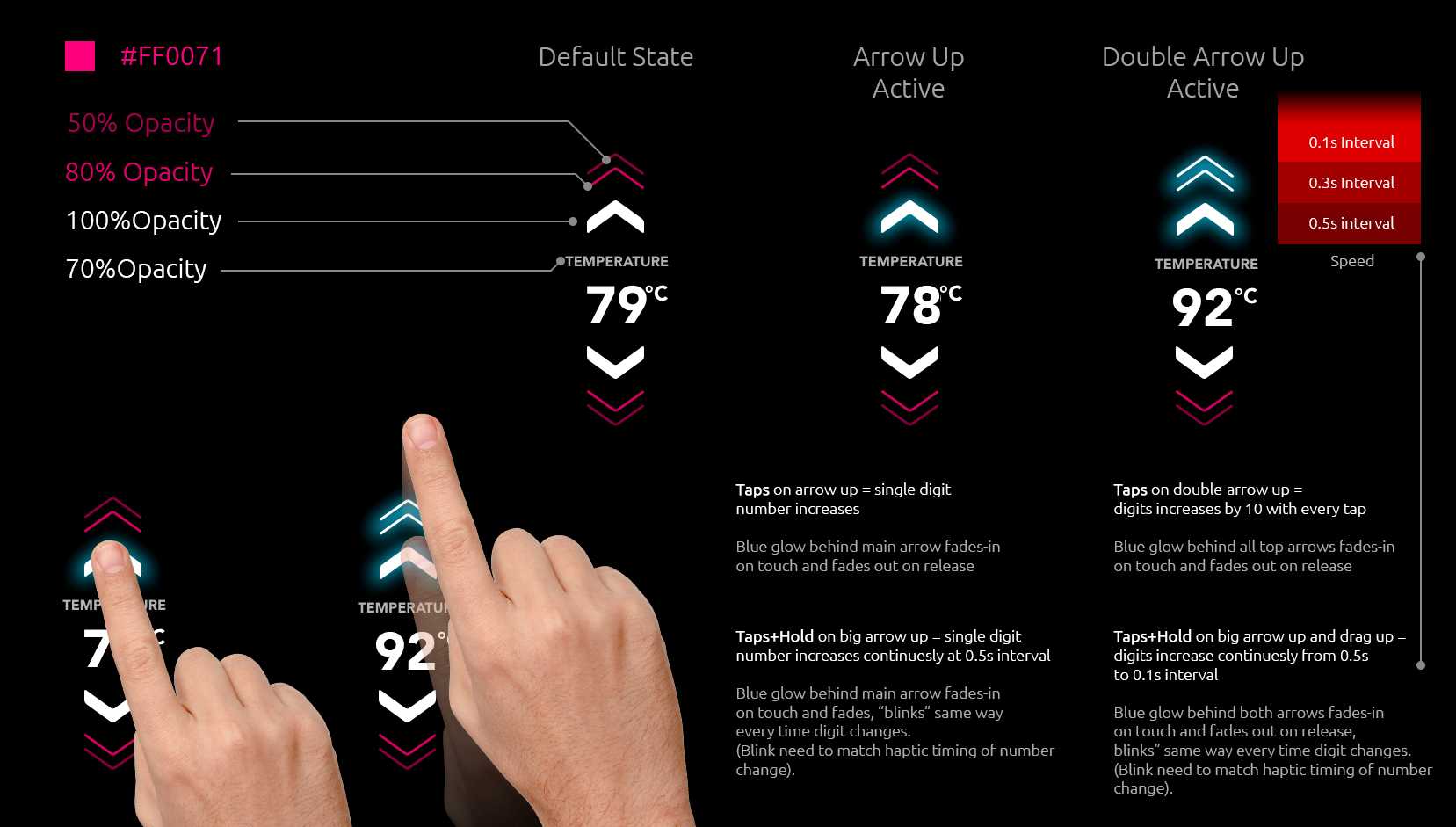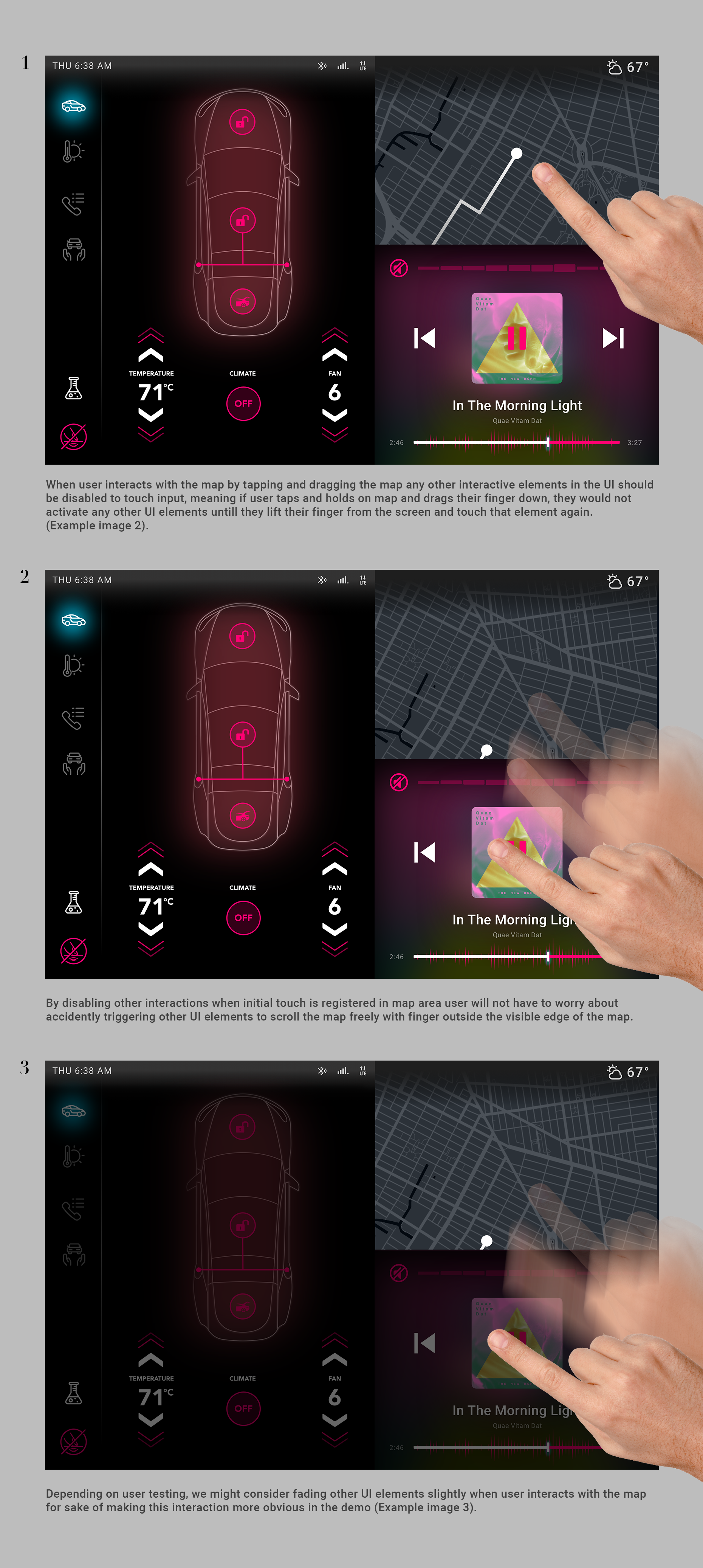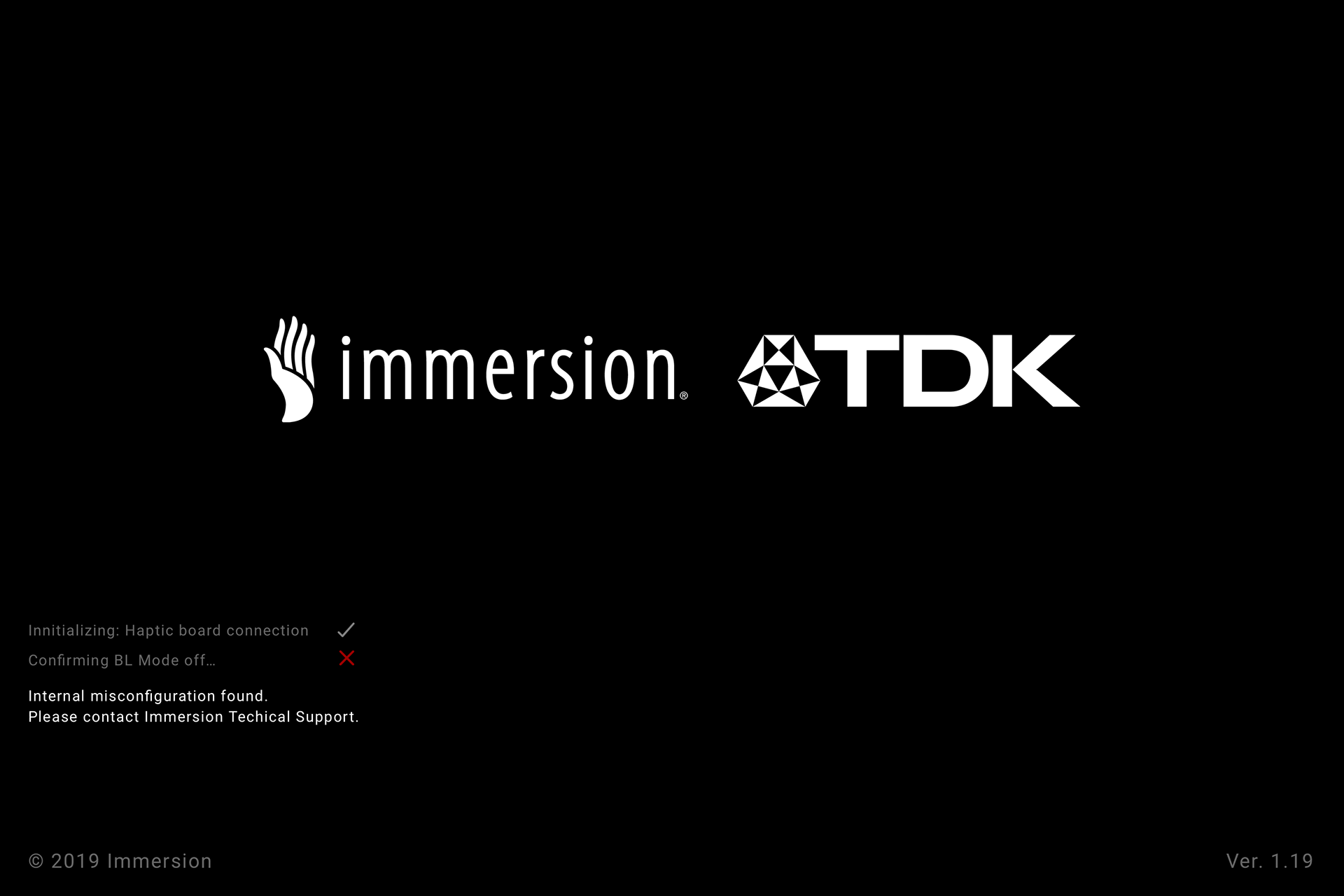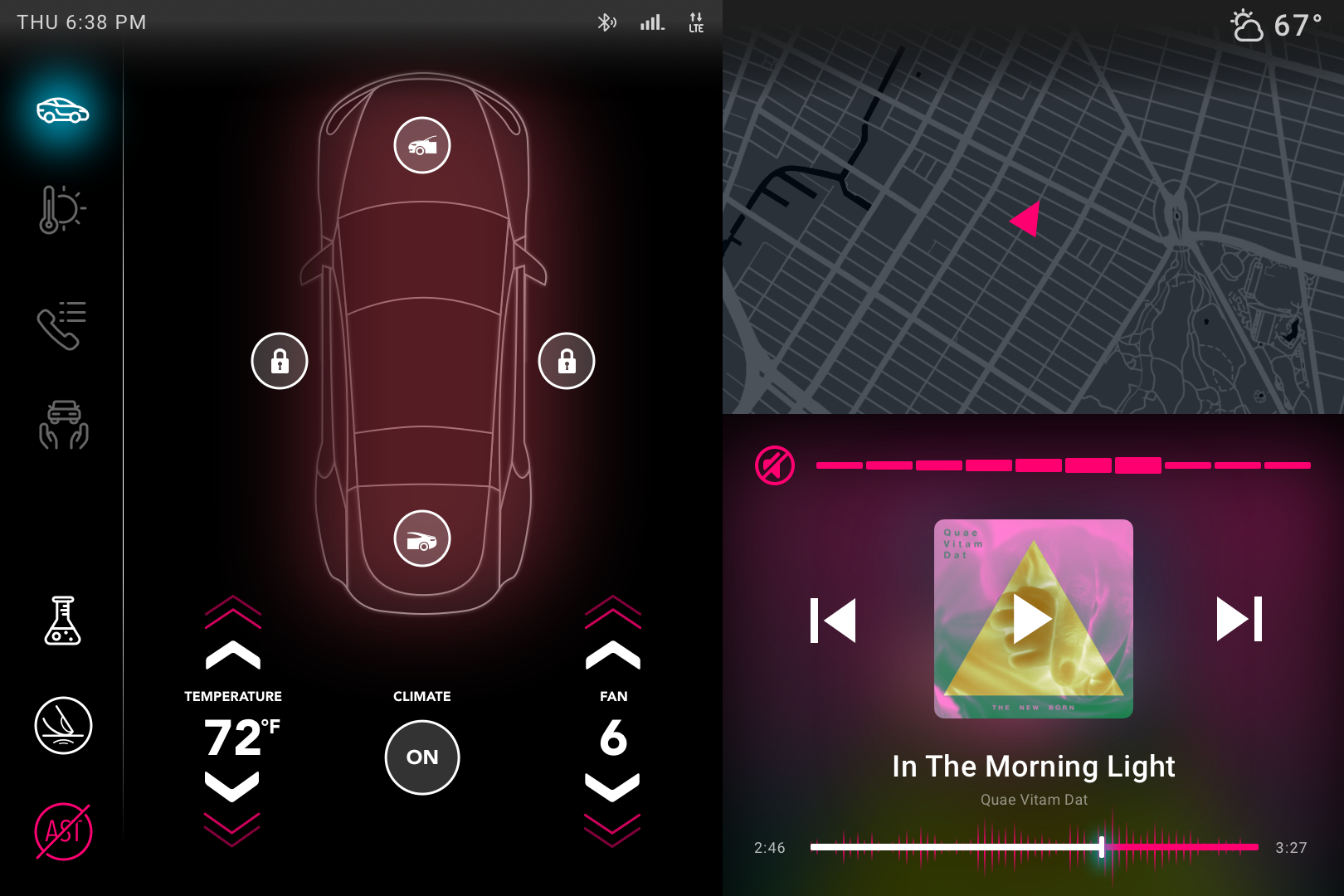 FINAL PRODUCT & DEMONSTRATION OF INTERACTIONS

This project was a team effort, only possible with the collaboration between very talented and passionate group of individuals at Immersion Corporation.